They support the implementation of restructuring and reorganization procecces, advise on transactional processes, financing acquisition, support takeover processes, the sale of companies and the preparation of company valuations.
We provide services in the following areas:
Support in entering the NewConnect market
Support in going public
Management of financial efficiency
Corporate risk management
Cost and business efficiency management
Fraud risk management
Detection of crimes and economic abuses
Business valuation
Corporate mergers - legal and tax aspects
Business valuation
Valuation is intended to estimate the value of the entire enterprise (EV) or the value of the equity belonging to its shareholders. It is also an essential element of privatization procedures, which have had and continue to have significant importance due to systemic changes in Poland. In the equity privatization procedure, valuation is the basis for determining the sale price of the company's shares in an offer on both the public and restricted market.
Valuations also play a significant role in merger and acquisition procedures. When valuing a company in these processes, in addition to typical valuation methods, specific methods specific methods should be used to value the synergy effect (surplus value of the combined enterprises over the sum of the values of these companies as separate entities).
Business valuations are also used in concluding property (economic) insurance agreements and are used in economic and civil (inheritance, divorce) court proceedings. They also form the basis for determining tax liabilities both in direct and indirect taxes.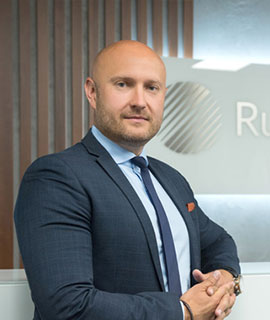 Do you have a question?
Our expert is always available to fix your problem.
Contact Us:
dr Andrzej Dmowski
Managing Partner
phone: 22 276 61 80
email: This email address is being protected from spambots. You need JavaScript enabled to view it.