We provide legal advisory services in the following areas:
mergers, acquisitions, divisions and transformations (M&A)
comprehensive service for corporate clients
support for family businesses
criminal and penal&fiscal liability
contract law - agreements, regulations, contracts
real estate law - trade and investments
labor law and social insurance
court disputes - civil and administrative proceedings
handling proceedings in Swiss franc cases
startup support
Mergers, divisions and transformations (M&A)
As part of M&A services, we provide support to our clients at every stage of the transaction, from the initial idea through the implementation of all stages to the final closing.
As part of our services, we will provide, i.a.:
preliminary due diligence to identify legal and tax risks
planning the optimal transaction structure
preparation of a detailed plan and implementation of all necessary steps
support in negotiations with contractors
development of complete transaction documentation
support for all necessary proceedings before courts and offices
post-transaction legal advice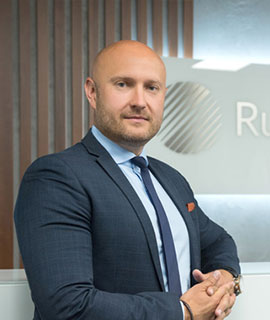 Do you have a question?
Our expert is always available to fix your problem.
Contact Us:
dr Andrzej Dmowski
Managing Partner
phone: 22 276 61 80
email: This email address is being protected from spambots. You need JavaScript enabled to view it.