On the other hand, we realize that companies do not always need full-scale external accounting services. We understand that sometimes entrepreneurs need to support their accounting department in the specific area of one or more accounting procedures.
Our qualified team of accountants provides both comprehensive bookkeeping services and support for selected accounting processes.
We provide accounting and payroll services in the following areas:
Accounting outsourcing
HR and payroll outsourcing
Accounting outsourcing
As part of accounting outsourcing services, we will provide, i.a.:
keeping accounting books in accordance with the provisions of the Polish Accounting Act/international standards
developing and updating the chart of accounts
preparation of the preliminary balance sheet and the turnover and balances of the general ledger and auxiliary accounts
preparation of monthly, quarterly and annual reports for management purposes
preparation of reports for the Central Statistical Office and the National Bank of Poland
preparation of annual financial statements
providing services in the field of corporate income tax (CIT compliance)
providing services in the field of value added tax (VAT compliance).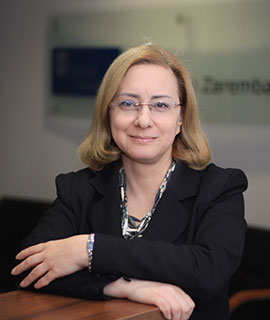 Mają Państwo pytanie odnośnie usług księgowych i kadrowo-płacowych?
Our expert is always available to fix your problem.
Contact Us:
Grażyna Zaremba
Managing Partner
phone: 22 276 61 80
email: This email address is being protected from spambots. You need JavaScript enabled to view it.