As part of our restructuring advisory services, we provide, i.a.:
preparation of a restructuring plan
acting as a supervisor in arrangement approval proceedings based on an agreement with the debtor
acting as a supervisor and administrator in a restructuring proceeding with the creditor's consent
applications for consumer bankruptcy
applications for (business) bankruptcy
restructuring advisory services
bankruptcy advisory services
We ensure professional and discreet negotiations and conclusion of out-of-court and agreement settlements between the creditor and the debtor in order to postpone the payment of debts, convert them into installments, and reduce them.
Restructuring plan
Every restructuring process starts with identifying minor or major problems with financial liquidity. The next step is to search for a solution to the debtor's difficult situation. Drawing up a comprehensive restructuring plan at the earliest possible stage, which includes an analysis of the causes of the difficult situation and initial restructuring measures is very helpful in such situations.
As part of the service of preparing a restructuring plan, we will, i.a.:
conduct an analysis of the criteria for insolvency and the risk of insolvency
indicate possible variants of the restructuring procedure
prepare a financial and asset analysis of the company
propose available restructuring measures
provide initial proposals for agreements.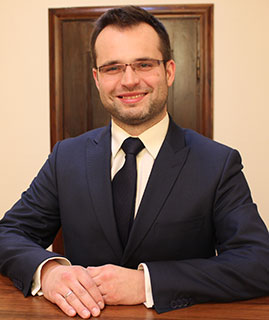 Do you have a question?
Our expert is always available to fix your problem.
Contact Us:
Leszek Dutkiewicz
Managing Partner
phone: 32 73 13 420
email: This email address is being protected from spambots. You need JavaScript enabled to view it.