We provide tax advisory services in the following scope:
Ongoing advisory
Tax reviews
Transfer pricing
Value Added Tax (VAT)
Corporate Income Tax (CIT)
Estonian CIT
Withholding tax
Tax planning and transactional advisory
Tax strategies and reporting of tax schemes
Tax audits and tax proceedings.
Ongoing advisory
Ongoing tax advisory is provided by our advisors as hotline service in their day-to-day work. We offer services in the field of all taxes based on a flat-rate contract, individually adjusted to the needs, conditions, and size of our clients.
As part of the ongoing advisory service, we offer:
consultations on current tax issues (by phone, online, email)
preparation of short information and comprehensive opinions
tax analysis of contracts and other documents
the option to have our advisors participate in internal and external meetings with clients
support in ongoing contacts with tax authorities
preparation of requests for individual tax rulings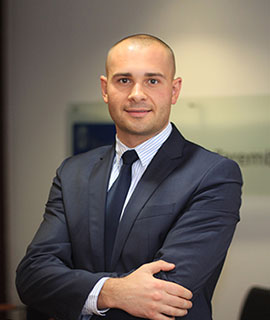 Do you have a question?
Our expert is always available to fix your problem
Contact Us:
Rafał Dąbrowski
Tax Department Director
phone: 22 276 61 80
email: This email address is being protected from spambots. You need JavaScript enabled to view it.